Wellington Wellness Health Fair 2023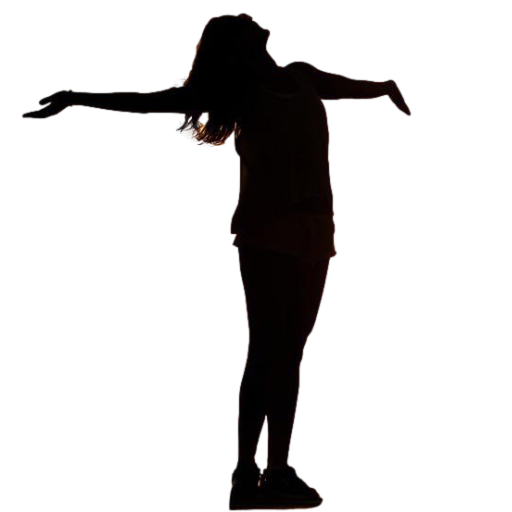 March 4, 2023
8:00 AM-12:00 PM
Lay lectures by different business owners
Food and drinks
The Annual Health Fair
Is Back
At Wellington Wellness Clinic on March 4th 2023.
Get Healthy and Win Big at the 2023 Annual Health Fair at Wellington Wellness Clinic!
The Annual Health Fair 2023 at Wellington Wellness Clinic will take place on March 4th From 8 am to Noon. It will include blood draws open to the public. The Fair is hosted by none other than Dr. Gochee. The Health Fair gives participants an opportunity to win prizes such as flat-screen TVs and gift baskets. 
Blood draws are crucial to many health assessments and can provide valuable information about a person's overall health. At the Annual Health Fair, individuals can take advantage of this opportunity to get their blood drawn at a steep discount and receive results that can help them make informed decisions about their health. 
Blood draws at the Health Fair in Grand Junction will be performed by trained medical professionals and conducted in a safe, clean, and comfortable environment. The results are delivered to you in a 20-30 page informative report. They can be discussed with your healthcare provider or Dr. Carolyn Gochee, a Functional Medicine specialist. A future appointment can be scheduled with one of Wellington Wellness Clinic's professionals online at wellingtonwellnessclinic.com. 
If you're interested in getting a blood draw to learn more about your health, stop by the Annual Health Fair at Wellington Wellness Clinic and take advantage of this valuable opportunity to learn more about your health. 
It is worth mentioning that these highly discounted blood tests are only available at the Fair, which is why now is the best time to take advantage of them and book online here. 
What Is The Annual Health Fair At Wellington Wellness Clinic All About? 
The Annual Health Fair at Wellington Wellness Clinic promotes wellness and healthy living. It is typically held once a year at the Wellington Wellness Clinic, 2530 N 8th St., Suite #206, Grand Junction, CO 81501, and is open to the public. 
The goal of the Annual Health Fair is to empower individuals to take control of their health and make positive lifestyle changes. The Health Fair allows attendees to learn about various aspects of health and wellness, including diet and nutrition, physical activity, stress management, and disease prevention. The event features a variety of vendors, exhibitors, educational presentations, and a discounted blood draw. Whether you want to improve your overall health, manage a chronic condition, or learn more about wellness, the Annual Health Fair at Wellington Wellness Clinic is the perfect place to start.
Professionals in Attendance 
The Health Fair Grand Junction at Wellington Wellness Clinic will also play host to a couple of highly rated professionals scheduled to speak at the event. 
Amber Currie
 
Amber Currie's presentation will start at 10:00 Am on Saturday. She is a board-certified clinical homeopath with over 16 years of private practice experience. Over the years, Currie has empowered people with the tools they need to stay informed and healthy. She helps open the doors to long-term longevity and health for regular people. 
Her favorite works on homeopathy include the 48 published studies that review the effectiveness of the approach for treating allergies. She is also a fan of the work done by the MD Anderson Cancer Center. She showcases the incredible benefits of homeopathy for those with brain cancer, in addition to other studies published in the British Medical Journal, Journal of Clinical Oncology, Pediatrics, etc.  
Dr. Carolyn Gochee, Health Fair Hostess and Owner of Wellington Wellness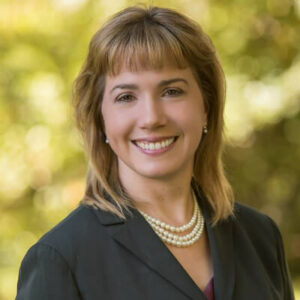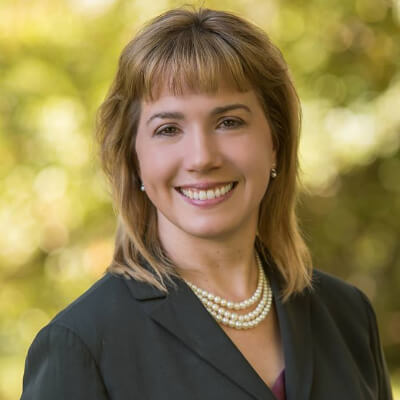 Dr. Carolyn Gochee graduated from Logan College of Chiropractic in 2003 and is a trained chiropractor. She uses a series of manual therapies to help realign the spine and help alleviate pain. Her approach has been highly beneficial in assisting victims of sports injuries and those with chronic pain. 
Dr. Carolyn Gochee is also a Level 1 Accredited Medical Examiner for the Colorado Department of Worker's Compensation. 
Sara Spehar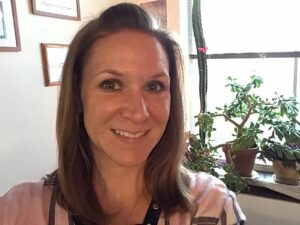 Sara Spehar has been a student of bodywork for nearly twenty years. She enjoys Ortho-Bionomy, mainly because it effectively approaches helping the body find the right balance between all of its systems and the layers within any living organism. 
The practice has helped Sephar heal many physically, emotionally, and mentally. She will share this gift with others during the Health Fair at Wellington Wellness Clinic. Speaking of which, Sara has a full-time practice in Grand Junction and also teaches part-time at the Rocky Mountain Ortho-Bionomy Center. 
Rachel Giller, COS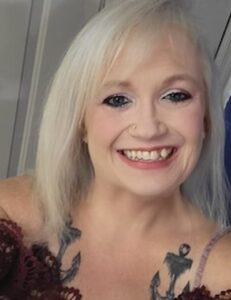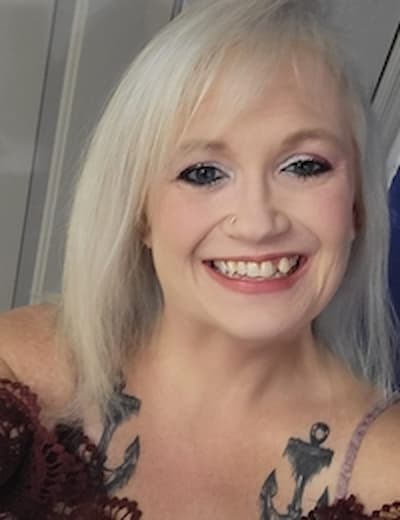 Rachel Giller is an experienced medical assistant. Most people have known her since she has either taken their blood pressure, scheduled their appointment, or had a friendly chat with them. However, many people may not know that Rachel is a cosmetologist with over twenty years of experience, but she decided to return to school and become a medical assistant. 
Clients can consider a couple of her services at the office (Wellington Wellness Clinic). She can do a pedicure, facial, eyebrow waxing, etc. Plus, she is a certified Reflexologist. 
Barb Hedges, RN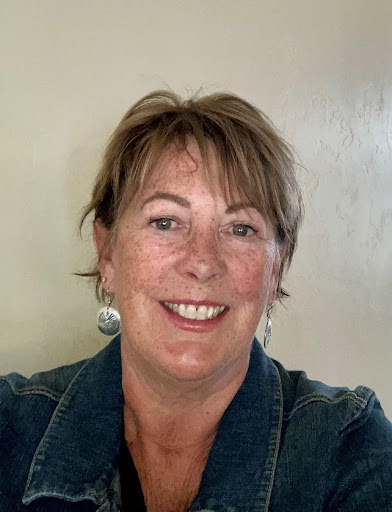 Barb Hedges is the owner and a full-time practitioner at Bluebird Sky Integrative Wellness. She is a certified nurse and a wellpreneur. Hedges uses her years of nursing experience (since 1978) and her passion for holistic, integrative care to help people.
Dr. Jeanie Dunn and Rose Willette, M. ED: The Irlen Clinic of the West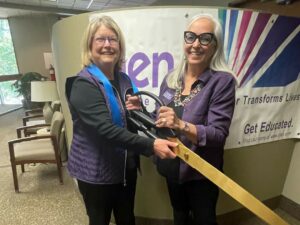 Dr. Jeanie Dunn and Rose Willett work at the Irlen Clinic of the West, which helps people with Irlene Syndrome. It is a disorder that mainly affects the brain's ability to process visual data. It isn't a problem with the eyes but the brain. It is often a heredity problem, handed down through generations, but isn't recognized by conventional optometric or medical assessments. 
Janelle Maurin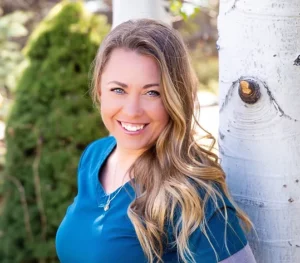 Janelle Maurin found her passion in helping people seek alternative health paths from longstanding illnesses. In other words, she found her passion by overcoming her adversity. She found relief from mainly Colon Hydrotherapy and Bowen Therapy, which led to her earning certifications from the International School of Hydrotherapy and then the Bowenwork Academy USA in 2009. She shares everything from her experience and education with the world at Spinning Tree Healing. Bowen Technique to help your body get out of fight or flight 
Heather Bennighsdorf, LAc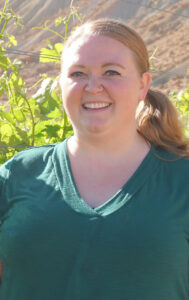 Heather Bennighsdorf will be at the Health Fair Grand Junction, providing mini acupuncture sessions to help relieve stress and aid digestion. However, everyone is required to fill out the available informed consent forms. Also, participants will receive a coupon for their next session. 
Amber Hogan, PA:  bioidentical hormone therapy
Carie Hansen, LMT:  Advance Certified Craniosacral Therapist
Jodie MacTavish:  Advanced Alternative Healthcare practitioner is offering AO Scans for body balancing and optimization.  
The Dyslexia Foundation of Western Colorado is giving away copies of The Dyslexic Advantage books.
Special Needs Resource Library provided by the Home Education Community
Messiah Lutheran School:  learn about a Christian alternative option for public school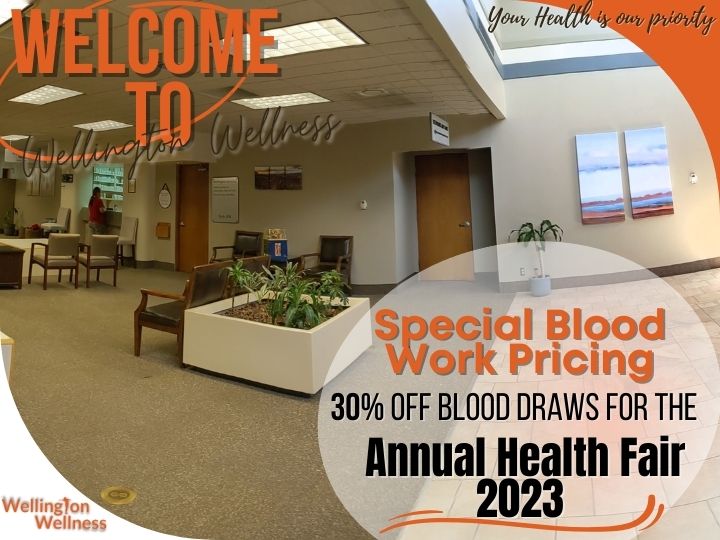 Discount Blood Work Available to The Public with FULL 20 – 30 Page REPORT Provided.
30% off the Below Blood Panel Prices starting at $70 at the Health Fair ONLY
Blood Draw Detailed Blood Panel
30 min – $140.00 ***MUST FAST 12 HOURS PRIOR TO SCHEDULED BLOOD DRAW***
Complete Blood Count (CBC) With Differential
Comprehensive Metabolic Panel (CMP-14)
Lipid Panel + VLDL + Non-HDL Cholesterol + TC/HDL Ratio
Magnesium
Thyroid-stimulating Hormone (TSH)
 Free T4
Triiodothyronine (T3), Free
Vitamin D, 25-Hydroxy
Ferritin + Iron + Total Iron-binding Capacity (TIBC) 
Hemoglobin A1c (HbA1c)
Gamma-Glutamyl Transferase (GGT)
C-Reactive Protein (CRP), High Sensitivity 
Lactic Acid Dehydrogenase (LD / LDH)
Phosphorus
Uric Acid 
Blood Draw Complete Thyroid
30 min – $250.00 *** MUST FAST 12 HOURS PRIOR TO SCHEDULED BLOOD DRAW***
Complete Blood Count (CBC) With Differential 
Comprehensive Metabolic Panel (CMP-14) 
Hemoglobin (Hb) A1c With eAG
Lipid Panel + VLDL + TC/HDL Ratio + LDL/HDL Ratio + CHD Risk
Uric Acid
Lactic Acid Dehydrogenase (LD / LDH) 
Gamma-Glutamyl Transferase (GGT)
Phosphorus
Magnesium 
Homocyst(e)ine 
Bilirubin, Total and Direct
Ferritin + Iron + Total Iron-binding Capacity (TIBC) 
Thyroid Antibodies (Thyroglobulin Antibody + Thyroid Peroxidase (TPO) Antibody) 
Thyroid Profile II, Comprehensive; Tri-iodothyronine
Reverse T3
Vitamin B12 and Folates
Vitamin D, 25-Hydroxy
C-Reactive Protein (CRP), Quantitative
Blood Draw Comprehensive Wellness Panel
30 min – $420.00 ***MUST FAST FOR 12 HOURS PRIOR TO SCHEDULED BLOOD WORK***
Complete Blood Count (CBC) With Differential
Comprehensive Metabolic Panel (CMP-14)
Hemoglobin (Hb) A1c With eAG
Lipid Panel + VLDL + TC/HDL Ratio + LDL/HDL Ratio + CHD Risk
Uric Acid
Lactic Acid Dehydrogenase (LD / LDH)
Gamma-Glutamyl Transferase (GGT)
Phosphorus
Magnesium
Bilirubin, Total and Direct
Homocyst(e)ine
Insulin
Ferritin + Iron + Total Iron-binding Capacity (TIBC)
C-Reactive Protein (CRP), High Sensitivity
Thyroid Antibodies (Thyroglobulin Antibody + Thyroid Peroxidase (TPO) Antibody)
Thyroid Profile II, Comprehensive; Tri-iodothyronine
Reverse T3
DHEA-S (Dehydroepiandrosterone Sulfate)
Estrogens, Total
Estradiol (E2)
Estriol (E3)
Progesterone
Testosterone, Free, Direct With Total Testosterone
Vitamin B12 and Folates
Vitamin D, 25-Hydroxy

Blood Draw Basic Panel
30 min – $100.00 ***MUST FAST 12 HOURS PRIOR TO SCHEDULED BLOOD DRAW***
Complete Blood Count (CBC) With Differential 
Comprehensive Metabolic Panel (CMP-14)
Hemoglobin A1c (HbA1c) 
Lipid Panel + VLDL + Non-HDL Cholesterol + TC/HDL Ratio 
Magnesium 
Thyroid-stimulating Hormone (TSH) 
Thyroxine (T4), Free, Direct
Triiodothyronine (T3), Free
Ferritin + Iron + Total Iron-binding Capacity (TIBC)
Blood Draw Add Ons 
COVID Antibody Test 15 minutes – $100.00 – Offered by Blood
Covid antibody finger prick 15 minutes – $160.00 – Offered by Blood
CBC with Diff (005009) Lav. 10 minutes – $10.00 – Offered by Blood
Vitamin D-25 Hydroxy (081950) Tig 10 minutes – $25.00 – Offered by Blood
Thyroid II Panel ( 000455) Tig 10 minutes – $28.00 – Offered by Blood
Lipid Panel (303756) Tig 10 minutes – $15.00 – Offered by Blood
CMP Panel Complete Metabolic Panel 5 minutes – $10.00 – Offered by Blood
Thyroid Antibodies 10 minutes – $20.00 – Offered by Blood

Blood pressure/Vitals Station


Reflexology with Aromatherapy


Irlen Syndrome Screenings
Blood Draws (4-5 different panels, and people can schedule online)
Blood pressure/Vitals Station
Irlen Syndrome Screenings
Ortho Bionomy 
Reflexology (schedule online)
Ear Seeds (schedule online)
20 minute IonCleanses sessions (schedule online)
Zyto Scans
Acupuncture (Heather Bingingfort)
Bowen (Janell Maurin)
Chair Massages (Carrie Hansen and/or massage school students)
Dyslexia Foundation
Special Needs Resource Library
We're Here Whenever You Need Us
Open Hours
Mon - Thu: 9 AM - 5 PM
Friday: 9 AM - 12 PM
Address
2530 N. 8th St. #206
Grand Junction, CO 81501