Dr. Carolyn Gochee custom tailors her treatments to fit the patient.
What is chiropractic medicine? A system of integrative medicine based on the diagnosis and manipulative treatment of misalignment of the joints, especially those of the spinal column, which are held to cause other disorders by affecting the nerves, muscles, and organs.
The nervous system regulates every other system in your body, and your spinal column surrounds and protects it. When your spine becomes irritated, it can have serious effects on your nervous system, causing everything from headaches to severe joint pain.
Dr. Carolyn Gochee is trained in chiropractic care, which uses manual therapies to help realign your spine and alleviate pain. Whether you're trying to recover from a sports-related injury or alleviate chronic joint pain, our friendly professional staff can help.
Dr. Gochee graduated December 2003 Logan College of Chiropractic. She was awarded the Clinical Science Division Award for Logan Basic Technique. Certified in Pre Participating Physicals (Sport Physicals), Level 1 Accredited Medical Examiner for Colorado Department of Worker's Compensation. SOT Advanced Proficiency (AP) Certification. Nutritional Certifications. Pre Participation/Sports Physical Certification. Trained N.E.T. (Neuro Emotional Component) Practitioner. AK completed 100 hours basic proficient course.

Logan Basic Technique
at Logan College of ChiropracticIn this practice a number of low-force techniques are utilized, one of which is called the Logan Basic Technique.
This technique uses postural analysis to determine which side of the patient the doctor needs to position herself.
The initial hand placement is on the patient's sacrum; this has been proven to to relax all the muscles of the back. Once the muscles are relaxed, it only takes five-to-six ounces of pressure to move the vertebrae back into place.
This is a very effective technique that does not require a lot of time and is very much appreciated by geriatric patients.
Healthy futures begin with Chiropractic Care. Positive patient outcomes begin in the classroom, and Logan graduates excel by all standard measures. Dr. Gochee graduated December 2003 Logan College of Chiropractic

Sacro Occipital Technique (SOT)®/Craniopathy
Sacro Occipital Technique (SOT® Methods) is one of the most effective and accurate clinical procedures perfected by Dr. Major B DeJarnette. Dr. DeJarnette spent the majority of his life conducting various clinical studies and investigations into what techniques work and how chiropractic could be made more effective. That's why he tried many of the methods on himself, but recruited test patients later on.  Dr. DeJarenette also founded a lot of medical research that is still referenced to this day.  
After numerous peer-reviewed tests, he was able to determine how spinal subluxation works and how it could be made more effective. He also figured out and noted when spinal subluxation wasn't going to be enough and then devised visceral (organ) manipulation methods (CMRT (™)) to address them. Visceral adjustments are often used to normalize organ function but without needing surgery or drugs. 
SOT® Methods recognizes the fact that normal cranial function in both sickness and health. Issues with cranial bones and other structures cause a myriad of central nervous system issues which are overlooked by regular chiropractic systems. 

Applied Kinesiology
A technique that separates this practice from traditional chiropractors is called Applied Kinesiology (AK).
One way this technique is used is to balance a patient's muscles. Many times the pain or dysfunction that the patient is experiencing is caused by the muscles not firing properly. Correcting that problem can eliminate the patient's pain and discomfort.
Another important application of AK is to determine what type of nutritional supplement a patient needs and how much should be taken. This is a very systematic approach to determine if a supplement the patient is taking is appropriate. This same technique can also be used to determine if a specific food causes an allergic reaction in a patient i.e. ADD/ADHD, headaches, etc.

Neuro Emotional Technique (NET)
Trained NET Practitioners use muscle testing to find the balance these stuck memory loops which can be a lot of fun! Researchers have proven that muscle testing can be used to determine whether or not your body is "in harmony" with a particular concept or idea. This muscle testing is not used to confirm right or wrong/true or false. It deals with your body's own reality/harmony.
Do you ever wonder why you ache after you get upset? Or why you keep having the same recurring pains? What might be causing this? There could be a Neuro Emotional Component (N.E.C.). Dr. Gochee is trained in a Neuro Emotional Technique which is a technique especially developed to remove N.E.C.s.
Basic emotions such as fear, anger, grief, disgust, and many others can negatively influence our health when they don't resolve normally. When body fails to "let go" of what was originally a healthy response, it can short circuit the nervous system which can affect beliefs, behaviors, and even physical health.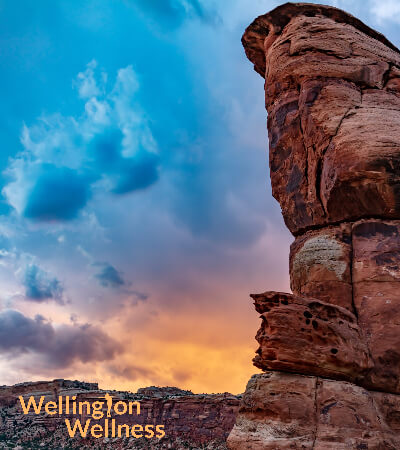 Adult
Contact us right away to make an appointment with an affordable chiropractor. Experienced significant relief from ear infections, headaches, migraines, and premenstrual symptoms.
Teens
Throughout my career, I have continually expanded my scope of practice to include therapies that match my philosophy that healing comes from within.
Children
The analysis used with The Sacro Occipital Technique (SOT)® includes the spine, the muscles, the cranium (skull), and the organs to balance the whole body.
Mom & Baby
Pregnant women generally develop low back pain and sciatica during pregnancy. Chiropractors can help ease these pains and it will not harm the baby. As visits to the obstetrician increase, also increase the visits to a chiropractor. The hormones that relax your ligaments in your pelvis for delivery will relax all the ligaments in your body making it hard for your body to hold adjustments.
We're Here Whenever You Need Us
Open Hours
Mon - Thu: 9 AM - 5 PM
Friday: 9 AM - 12 PM
Address
2530 N. 8th St. #206
Grand Junction, CO 81501