The Benefits of a Wellington Wellness with Zyto Scan: Taking Your Health to the Next Level
Understanding the Zyto Scan technology
Benefits of using Zyto Scan for wellness
How Zyto Scan can enhance your health and well-being
Other wellness services offered at Wellington Wellness
How to schedule a Zyto Scan at Wellington Wellness
Conclusion: Take your health to the next level with Wellington Wellness and Zyto Scan
‍In today's fast-paced world, prioritizing health and well-being has never been more important. That's why Wellington Wellness is here to help you take your health to the next level. Located in the heart of Wellington, our wellness center offers a wide range of services designed to enhance your overall well-being. One of the revolutionary technologies we utilize is the Zyto Scan, which provides invaluable insights into your body's unique needs and helps you make informed decisions about your health.
Understanding the Zyto Scan technology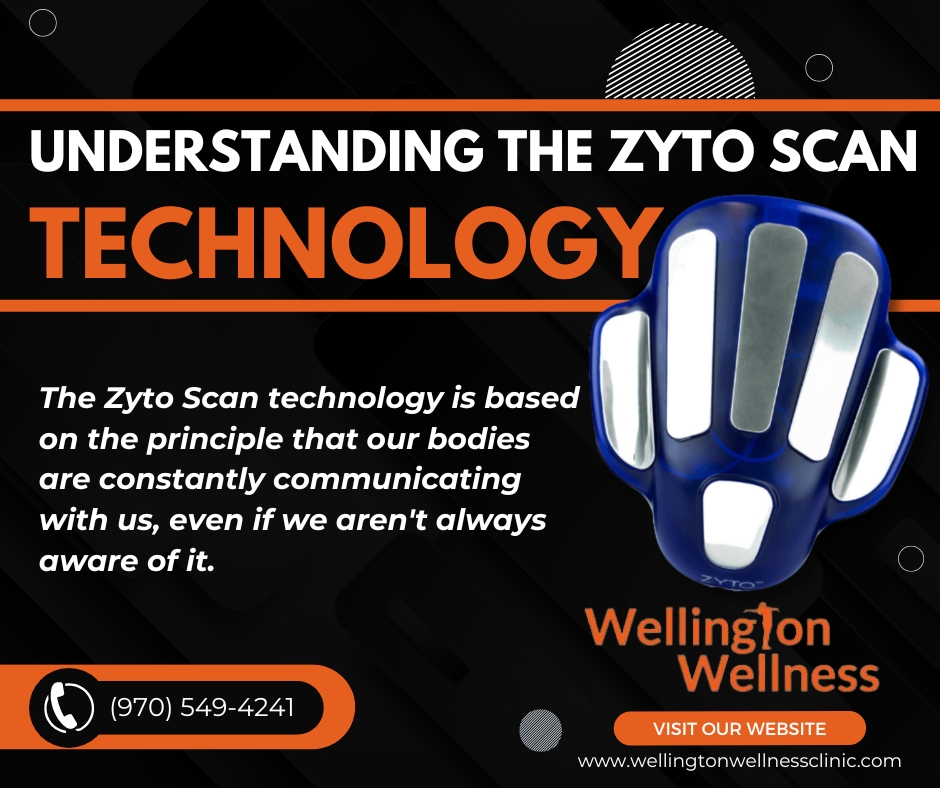 The Zyto Scan is a cutting-edge technology that uses biocommunication to assess the body's responses to specific stimuli. It works by sending subtle energetic signals to your body and measuring the responses using a hand cradle. This non-invasive and painless process provides valuable information about your body's overall wellness and identifies any areas that may require attention.
The Zyto Scan technology is based on the principle that our bodies are constantly communicating with us, even if we aren't always aware of it. By understanding these subtle signals, we can gain insight into our body's needs and make proactive choices to support our health and well-being.
Benefits of using Zyto Scan for wellness
Using the Zyto Scan technology at Wellington Wellness offers numerous benefits for your overall wellness. Firstly, it provides a comprehensive assessment of your body's current state, allowing you to address any imbalances or deficiencies before they develop into more significant health issues. By identifying potential concerns early on, you can take proactive steps to maintain your well-being and prevent future health problems.
Additionally, the Zyto Scan helps you personalize your wellness journey. The information gathered from the scan allows our wellness experts to create a tailored plan that is specific to your body's needs. This personalized approach ensures that you are receiving the right supplements, therapies, and treatments to support your unique health goals. No more guesswork or one-size-fits-all approaches – with Zyto Scan, your wellness journey becomes truly customized.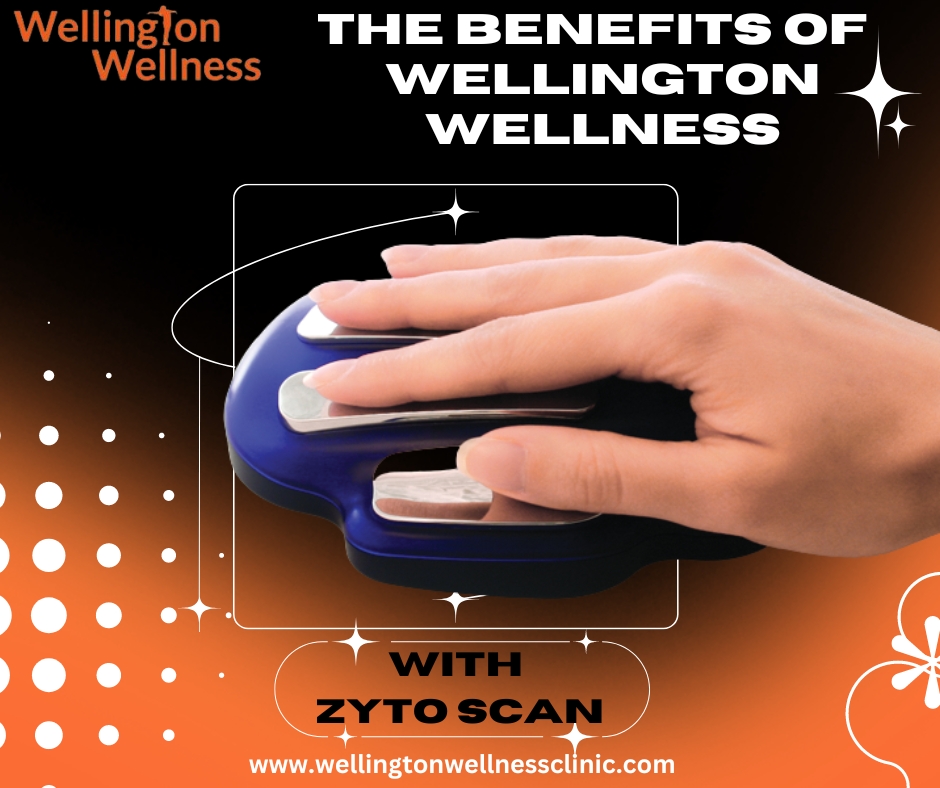 How Zyto Scan can enhance your health and well-being
Integrating Zyto Scan into your wellness routine can have a profound impact on your overall health and well-being. By understanding your body's needs, you can make more informed choices about your lifestyle, nutrition, and self-care practices. The Zyto Scan helps you unlock the secrets of your body, allowing you to optimize your wellness and reach your full potential.
Moreover, the Zyto Scan empowers you to take control of your health. Instead of relying solely on external advice or general health recommendations, you become an active participant in your well-being. Other wellness services offered at Wellington Wellness
At Wellington Wellness, we believe in providing a holistic approach to wellness. In addition to the Zyto Scan, we offer many other services that complement your wellness journey. Our experienced practitioners specialize in various modalities, including chiropractic care, nutritional counseling, and more. These services work synergistically with the Zyto Scan, providing a comprehensive and well-rounded approach to your overall well-being.
How to schedule a Zyto Scan at Wellington Wellness
Scheduling a Zyto Scan at Wellington Wellness is quick and easy. Simply contact our wellness center, and our friendly staff will assist you in booking an appointment. During your visit, you will be guided through the Zyto Scan process by one of our trained professionals who will explain the results and help you interpret the data. Together, we will create a personalized wellness plan based on the information gathered from the scan, ensuring that you receive the best possible care.
Conclusion: Take your health to the next level with Wellington Wellness and Zyto Scan
In conclusion, Wellington Wellness and the Zyto Scan technology are at the forefront of holistic health and wellness. By integrating the Zyto Scan into your wellness routine, you can gain a deeper understanding of your body's needs, personalize your wellness journey, and take proactive steps to optimize your health. Our team of dedicated professionals is here to support you every step of the way, offering a wide range of services that complement the Zyto Scan. Take charge of your health today and experience the transformative benefits of Wellington Wellness and the Zyto Scan.
Contact us today to schedule your Zyto Scan and embark on a wellness journey that will take your health to the next level.